Add your own custom photo to this cute and colorful monster birthday party invitation. Your little monster will have red antennae coming out the top of his head and will be surrounded with monster eyes and other little cute monsters. A cute bright green monster with nine eyes joined by other monsters announce a monster birthday bash party on this kids party invitation. The back of the invitation says "Monster Birthday Bash" and features the more cute creatures as well as purple, green, orange, black, white, and teal blue stripes and the child's age.
Customize these kids birthday party invitations using an easy fill in the blank template provided. Or you can go wild with the font colors and styles and move things around by using the "Customize It" button. Once you upload your own photo, if you need to resize it or move it around so the face in within the circle, use the "Customize It" button, then choose the photo and use the arrows to move it around or make it bigger or smaller until it fits.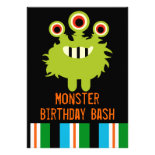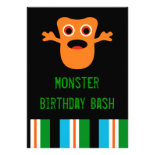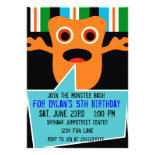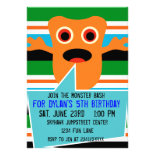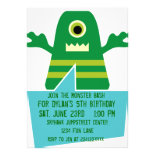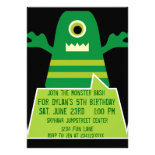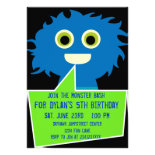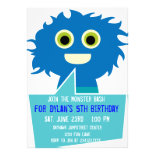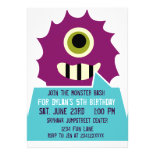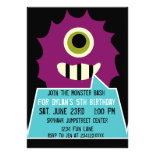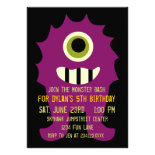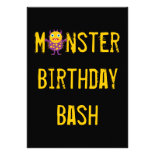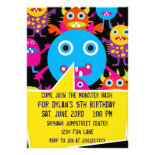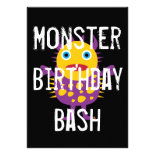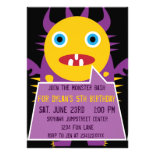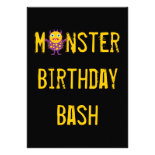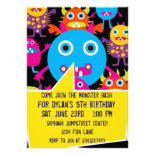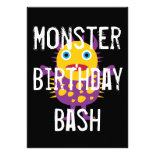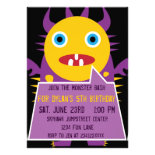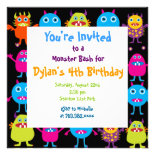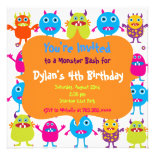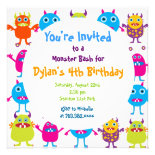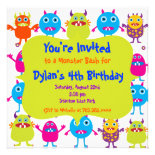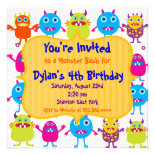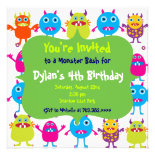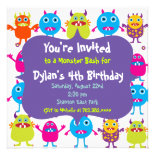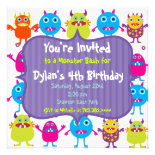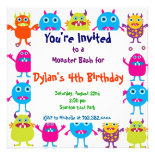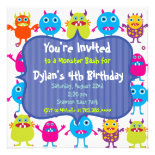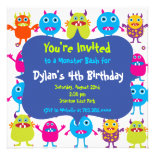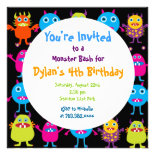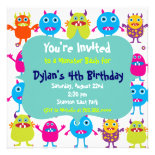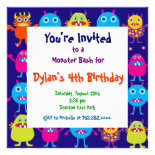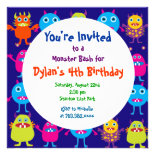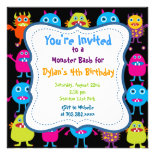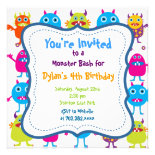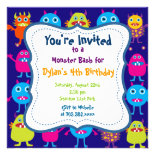 "monster birthday invitations" "monster birthday party invitations" "monsters invitations" "purple and orange monster" "kids birthday party invitations" "cheap kids birthday invitations" "discount kids birthday invitations" "birthday invitation templates" "personalized birthday Invitations"
See more custom birthday party invitations and templates at
Custom Printed Invites
.